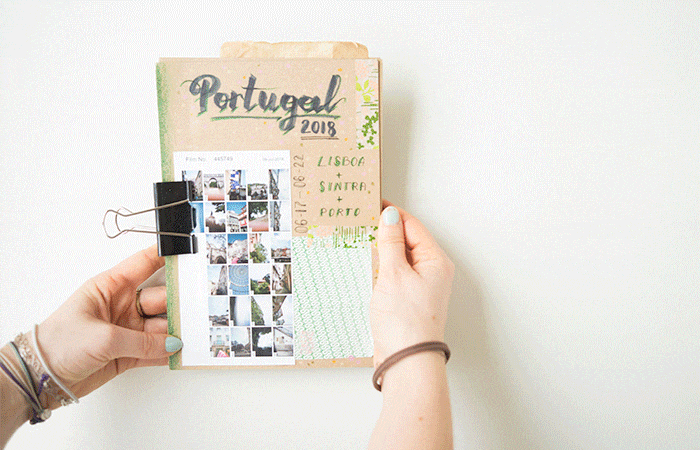 Personal Project, 2018
Disposable camera, Cardboard & Cut-outs

During my one week vacation in Portugal I used a disposable camera to capture the cities I visited. Out of these developed photos I created a Photozine showing Lisbon, Sintra and Porto, featuring cut-outs, tickets and unusual souvenirs I found there.
The loose double-pages are held together by a big clip, so I can easily show them to others, re-arrange and add new pages if I want to.